Real Estate Photography In Upstate New York
Maybe you're thinking about selling your home, or maybe you're a realtor. You might be the owner of a winery who wants photos of your winery for advertising purposes. Or maybe you just want a beautiful photo of your house and property to display on your mantle.
Our primary goal is providing you with high-quality photographs showcasing your property, or the property you are selling. We offer real estate photography for homeowners and businesses that would like professional photos of their property for posterity, new and existing property listings, insurance claims and documentation, advertising, or display.
We travel to all of Upstate New York, providing real estate photography services including but not limited to: Syracuse, Watertown, Ithaca, Binghamton, Rome, and Utica. For areas more than 45 minutes outside of Syracuse, an extra fee may apply.
Please take a look at our samples below, and read on to learn more about our unique real estate photography process.
About Our Unique Process & Editing
Unlike other real estate photographers in Upstate NY, we use a unique photographic process for real estate that was first made popular in Los Angeles. This technique calls for us to bring advanced lighting equipment with us for the interiors of all real estate photo sessions, and to blend lighted photos together with natural light photos to give the best appearance to your interior real estate photos as possible. Because of this unique process, our real estate photo sessions typically take longer to complete than standard real estate photography sessions. On-site, we estimate about 45 minutes is needed for every 1,000 square foot of property.
Below, you can see the difference between a standard real estate photo, and one taken with our unique method: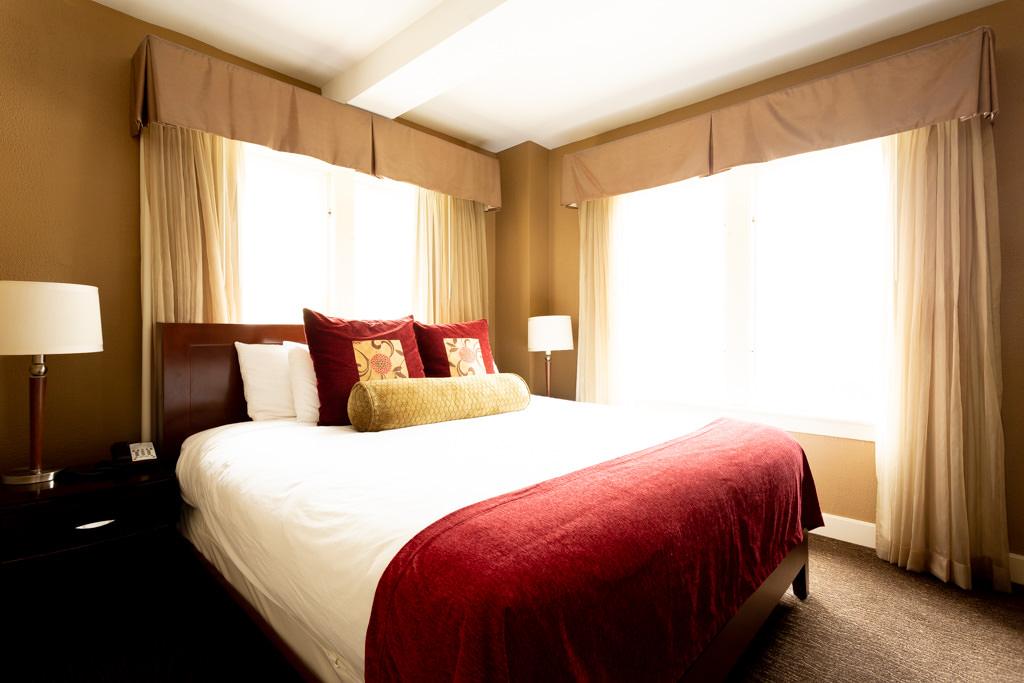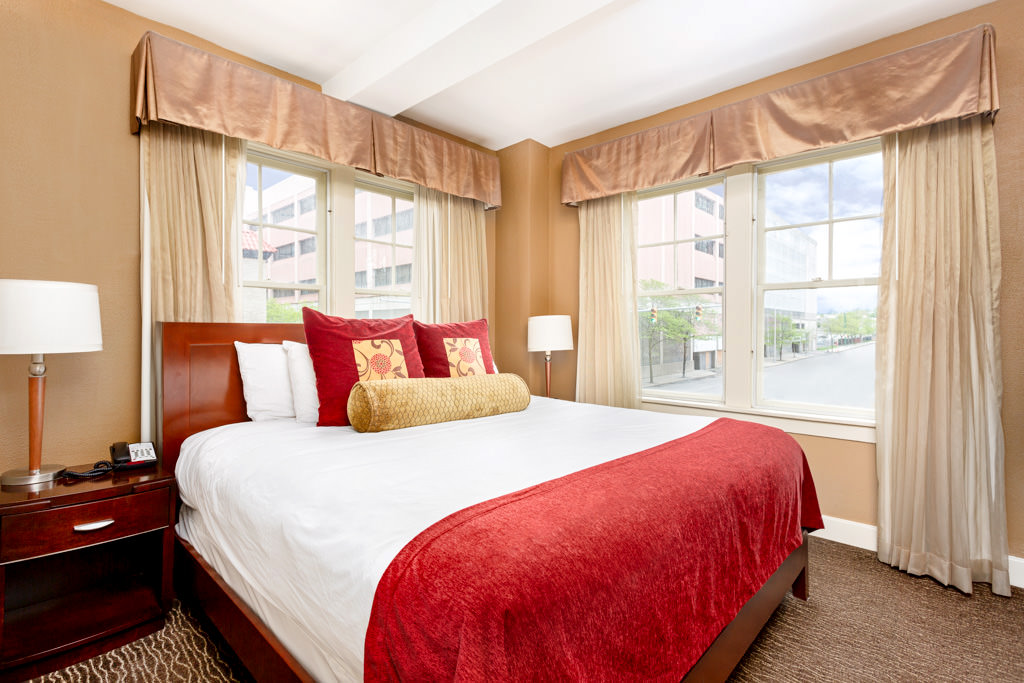 We edit every single photo to give the best appearance, and this is included at no additional charge. We add in blue sky if necessary, clean up dirt and dust if present, and fix other small imperfections. We do not edit out any "structural imperfections" in photos of property for sale as this is considered a misrepresentation of the property. In the slider photo below, you can see the before and after of the editing process where we removed dust, scratches, and pet hair off of the staging furniture. We also enhanced the television screen to give a better appearance, and reduced unwanted shadows on the ceiling to give a more white and true-to-life appearance.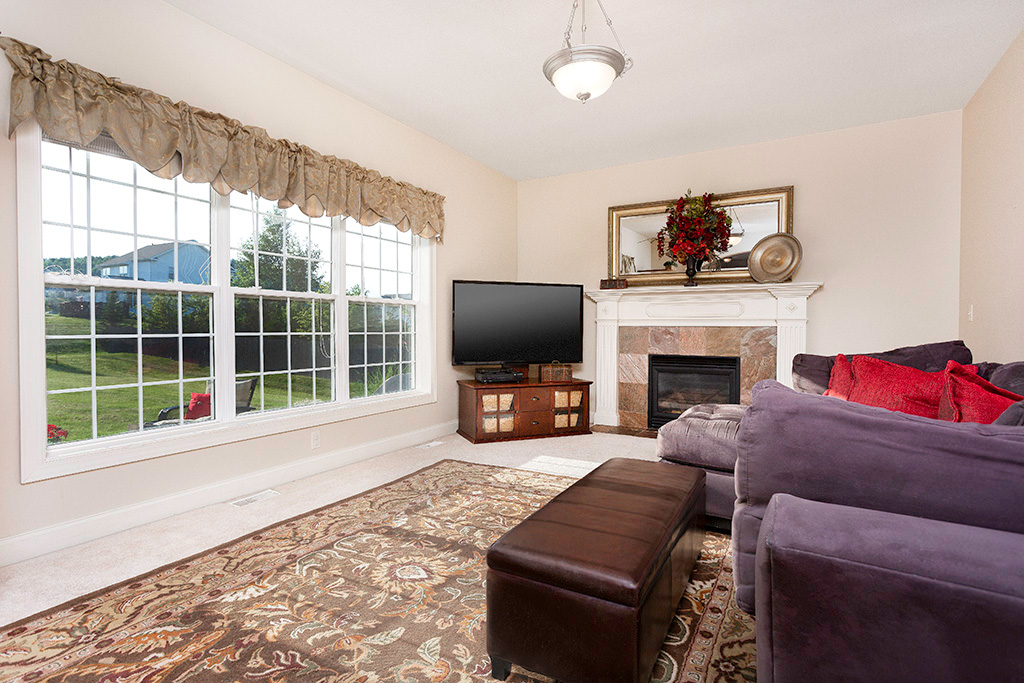 We do not leave exterior photos untouched either. Overcast skies happen often in Upstate New York, and for all outdoor photos we add in a realistic blue sky if necessary. We also remove polarized reflections from driveways to give a more natural darker appearance, and retouch grass to show the potential of a freshly manicured landscape.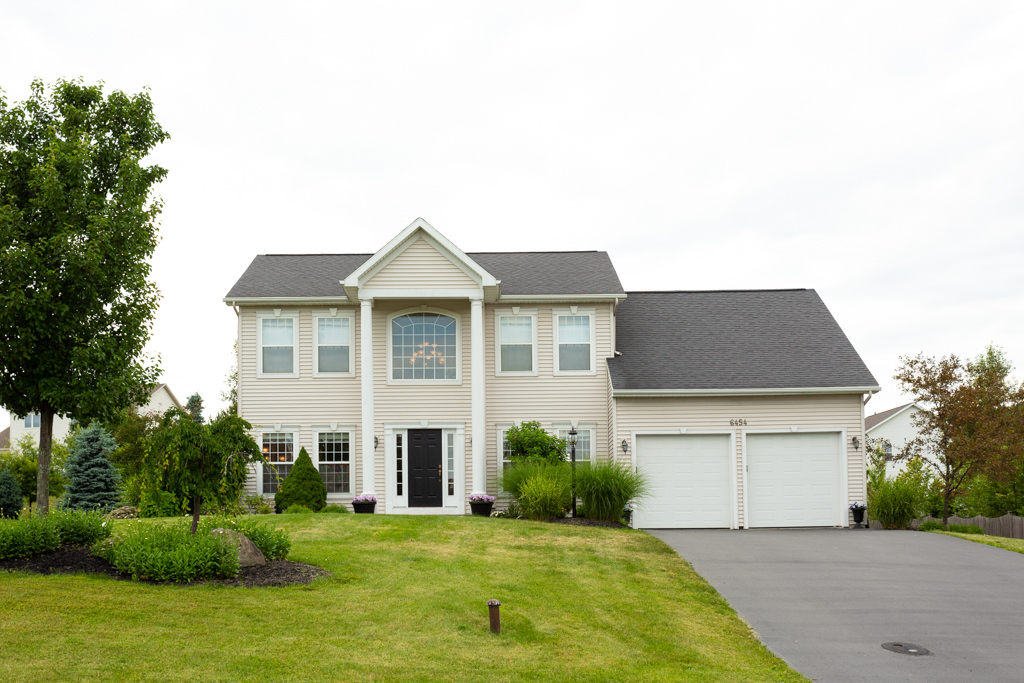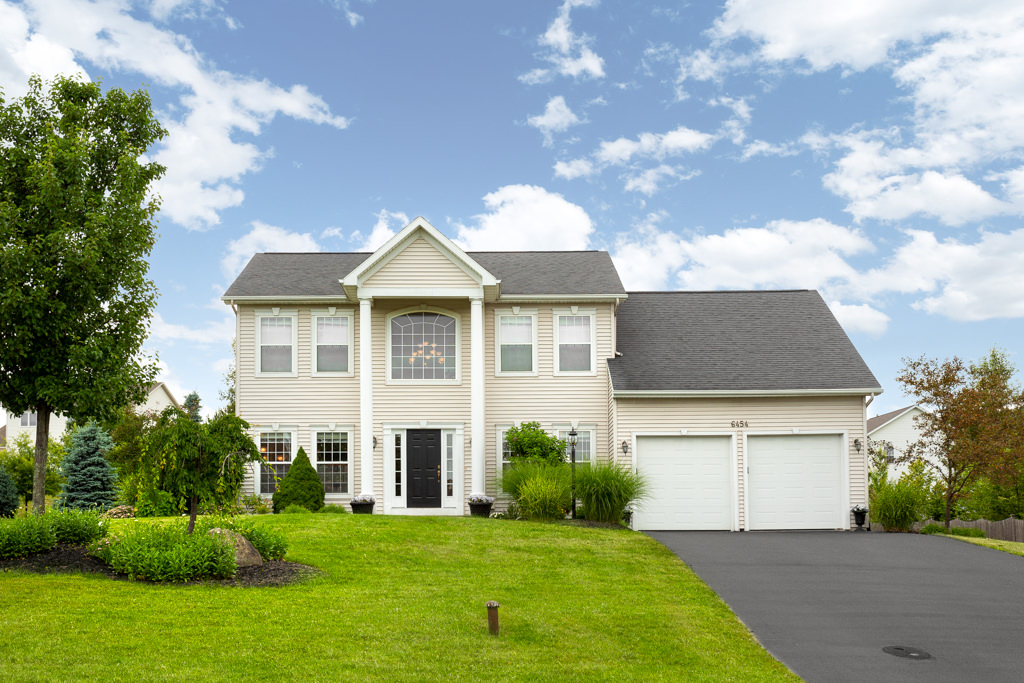 Please note that extra editing requested beyond our typical scope may be subject to an additional fee.
We also offer real estate video services. These videos can be done as interior walk-through videos, outdoor aerial videos, or a combination. See the below examples:
Pricing
Our real estate photography services start at $100 for residential properties and $300 for commercial properties. The amount of your investment is dependent on the size of the property and the amount of photos you need. Please contact us today for an exact quote.
Contact us to book now!
Add-on aerial drone footage and save!
If you are also interested in aerial photos or video of the property, we offer that service as well. You can add it on to any real estate photo package for a lower rate.